Click for Simplimize
Rethink business in 5 days, by using 4-step proven process
Simplimize - Simplify to optimize

Reduce complexity by Harmonization, Standardization, Modularization and Configuration
Focus on Products and Projects
PLM Consult

Aligning the product brake-down with business needs
and
common sense
throughout the Product Life Cycle
Pragmatic alignment using methods from
Systems Engineering framework
PLM Consult

... its scale, scope, and complexity, the transformation will be unlike anything humankind has experienced before...
4. Industrial Revolutionon - digitization
PLM Consult
Connect Efficiency
eliminate non-value-adding complexity and improve your business efficiency throughout the Products or Projects lifecycle from Marked, Sales, Development throughout Planning, Engineering, Fabrication and Operation.
Connect Efficiency
are specific tools and methods that give your business a simple and balanced relationship between necessary
Governance, People, Processes, Tools and Reference Structure
Connect Efficiency
is relevant for all types of industrial Products, Projects and Engineering related business regardless if you are: 
     - owner-operator
     - production-to-stock
     - production-to-order
Connect Efficiency
for you who want profitable growth and scalability

Collaborations and Services:
PLM-Consult offers following main groups of collaborations and services:
*  Interim Management
*  Change Project Management
*  Mentoring – Business or Project related
*  Consultancy (or Advisory Board member)
Business Areas / Positions:
* Business Strategy & Development
*  Change Management
*  Business IT Management
*  PDM / PLM Management
*  CAD Management
*  Project Management
*  Document Management
*  Production Optimisation
*  Business Improvement

Connect Governance
,  you will find that the risk of fulfilling the business strategy becomes significantly more manageable.
Helps you with an overview and decision basis for prioritizing the necessary value-creating activities as well as organizational, in order to realize the business' strategy. Least possible complexity.
Creates a common understanding in your organization of which market segments and products / projects should drive the business strategy.
Facilitates that strategy is realized simply and effectively through internationally proven methods for measurable results.
Your organization experiences coherence, uniqueness and efficiency across all levels, not least clear roles and responsibilities.
Your customers experience professionalism that helps with the best solution for the purpose. The preferred supplier.
Connect Governance is based on selected, Simplimize, Systems Engineering, LEAN and International standards (ISO) as well as our many years of practical management experience from the industry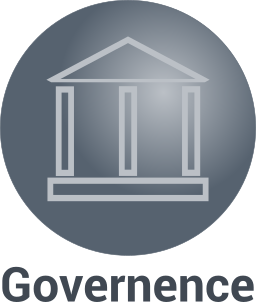 Benefits:
Reduce cost by productive meetings, focus production, adaptive product mgmt and efficient KPI.
Minimizing risk, knowledge stored in systems, less human dependency
Easy overview progress for products and projects
Single point of Ownership for technical systems
Efficient products management
Clear responsibilities, how can change what
Focus:
Business development
Strategy and Planning
Portfolio Management
Product & Project Management
Operation and follow-up

Connect People,  help your organization focus on tasks that create measurable value for the customer.
Employees understand their part of value-creating activities that ensure that the business strategy is realized.
Time consumption and quality, concrete tools that help your employees with clear roles and responsibilities for organization, processes IT tools and products / projects.
Retention and relevance, specific methods for competence management which enables managerially simple management of tomorrow's employee's relevance in your organization.
Uniqueness and clear framework creates performing teams that effectively fulfill your business strategy and guide the customer to the right solution.
Connect People is based on efficient and internationally tested product / project execution where business-critical processes and knowledge are enhanced with digitization.
For example CPQ, PPM, CAD, PDM, DMS, ERP systems which support the organization in fast and efficient order execution.

Systems Engineering and International Standards (ISO) and Simplimize are the foundation for eliminating what your employee calls hassle.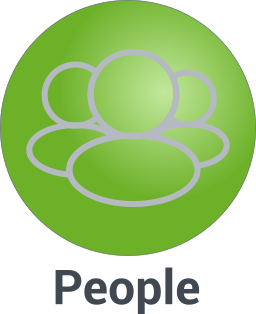 Benefits:
Reduce cost by performing teams, clear R&R and right skills
Trust, respect, accept and knowledge sharing
Organization support efficient execution, aiming accepted goals
Minimizing risk, knowledge stored in systems, less human dependency
Single point of Ownership for technical systems
Clear responsibilities, how can change what
Focus:
Change management
Involvement & anchoring
Roles & Responsibilities
Competence Management
Capacity management
Single point of Ownership for technical systems
Clear responsibilities, how can change what

Connect Processes helps you increase efficiency, delivery security, quality and traceability through all stages of your business.
Efficiency in terms of simplification and clear ownership through the company's processes, based on best practice for your industry, international standards (ISO).
Increases delivery security, quality and traceability in your products / projects, as your employees get an overview and ownership of all steps in the process.
Competitive advantage by allowing your customers to faster understand and collaborate with your organization.
You are in control of things.
Retention and recruitment are streamlined, what your employee calls "hassle" is eliminated and new employees come up-to-speed quickly.
Save blood, sweat, tears and finances in your existing IT systems, they are designed to support best practice processes for your industry (ISO).
If the company's processes differ, you must pay for establishment + maintenance yourself.

Connect processes are based on best practice processes for your industry defined in International Standards (ISO), Simplimize and LEAN.
The ISO processes are by default built into professional IT Systems, the IT systems you have already invested in.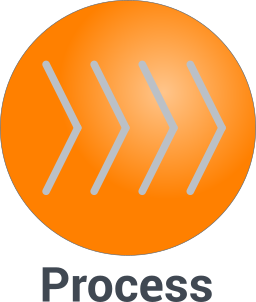 Benefits:
Reduce cost by dramatic minimize re-engineering, smooth project execution and Supplier optimization
Reduce waste, Streamlining Processes, supported by tools where it makes sense
Efficient execution, Attention on sub-system designs maturity, design freeze
Agile change management on top overview of the consequences
Bring in suppliers knowledge for optimizing cost and design
Minimizing Risk, Efficient Risk Managing throughout life cycle
Clear ownership, how owns data, can change what
Focus:
Project Management
Product development
Product & Portfolio Management
Production Optimization
Quality Assurance & Ongoing Improvements

Connect Tools provides business value, coherence and consistency in the company's IT tools, digital master data and business-critical knowledge.
Your customers will experience quality and consistency in the collaboration on the products, a supplier who is in control of information, processes and the products.
Increase the efficiency and quality of your organization through IT tools that support the individual employee and teams in delivering commercially responsible solutions to your customers.
Increase the value of the IT tools, anchor business-critical knowledge and processes in them. Thus, you minimize person dependence and optimize knowledge sharing across the organization.
Scaling the business, IT tools are for the business what a music amplifier is for the music.
IT tools such as CPQ, PPM, CAD, CAM, PDM, DMS, ERP systems ensure your company a vital competitive advantage through i.a. fast throughput time, scalability, increased quality, traceability. Business-critical knowledge is stored in IT tools, not in individuals.

Systems Engineering and International Standards (ISO), Simplimize and LEAN ensure digitization as the common thread through all IT tools across the company's value chains.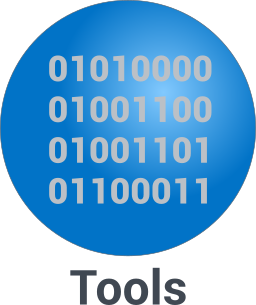 Benefits:
Reduce cost by reuse design, data and progress reporting
Minimizing risk, knowledge stored in systems, less human dependency
Easy to navigate and find documentation in one system
Traceability: how prepaid, checked, approved, what's delivered. Including history/comments.
Templates are controlled. All use the same
Clear responsibilities, how can change what
Focus:
IT infrastruktur
Data- & Document Management (PDM, DMS)
Designparametri & -templates (CAD)
Konfigurator – Design, Salg & tilbug (CPQ)
Dokumentation – Layout & Kommunikation

Connect Reference Structure 
risk minimization through unique reference structure language for your products. The language means that customers, sales, technology, production, logistics, assembly, service and IT tools communicate uniquely across all stages of the business.
Reference Structure does the same for your products and customers as music notes do for musicians and audiences.
Fundamentals for efficiently and systematically product management and digitization.
The logic of Reference Structure is the key to tying the company's strategy together outwards with the marketplace and inwards with all parts in the company.
Customers will experience fewer misunderstandings and faster task solution through clear roles and responsibilities.
Risk minimization during execution of customer delivery through transparent overview of finances, interdisciplinary division of responsibilities, technical interfaces.
Fundamental to effective standardization, modularization, configuration.
Logic for automating the design process, secure design knowledge is stored in intellectual properties, not in individual brains.
Systems Engineering, International Standards (ISO, EIC), Simplimize and LEAN contain recognized and proven methods that can be scaled to your company's needs to create profitable growth.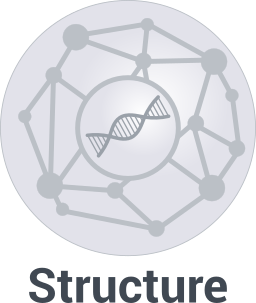 Benefits:
Reduce cost by not reinventing the wheel allover, standardize parts/systems, reusing sub systems and intelligent configurations
Reduce waste, reusing design and data, supported by IT tools where it makes sense
Efficient execution, redusing complexicy, progress overview repportet from IT tools
Controlling Economy, progress, resources, Risk by solid and logical Product / Project functional break down structure
Bringing in suppliers knowledge for optimizing cost and design
Minimizing risk, Efficient Product Management throughout life cycle
Clear ownership, how owns design / data
Focus:
Common Language
Simplification & Transparency
Structuring & Class Fixation
Standardization & Modulation
Configuration Logic